TeensVolunteer.org is a free service that was created to help teens find the latest volunteer opportunities in the San Francisco area.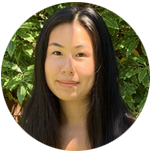 Emiko Rohn founded TeensVolunteer.org in May 2018 during her freshmen year at Berkeley High School. She was inspired to build the site after she had trouble finding volunteer opportunities for an organization she co-founded at school called "The Caring Community Club."
Emiko has a strong desire to help others and volunteers at many of the organizations that post on her site. Her volunteer outings include cleaning up a teens homeless shelter to bagging groceries at a local food bank. In January 2020, Emiko and two classmates sold cookies and brownies and raised $450 for wildfire victims in Australia.
Academically, Emiko has a keen interest in the sciences and is president of her high school STEMinist Club, which encourages women to pursue careers in STEM. In summer 2018, she was an intern with the Alameda County Division of Communicable Disease Control & Prevention. In summer 2019, she interned at the David Brower Center in Berkeley and taught elementary-aged kids about climate change. From July to November 2019, she interned with the Middleton Lab at U.C. Berkeley, where she worked with a post-doc to track and document elk migration patterns in Yellowstone National Park, for which she will receive a citation in an academic journal.
When she's not busy with school work, volunteering or interning, Emiko is a competitive pianist. She started playing when she was 3 1/2 and has won numerous competitions in the San Francisco area. She has played in the prestigious Junior Bach Festival five times and, in 2017, won first place in the USA composers category at the U.S. Open Music Competition.
"Emi," as her friends call her, plans to study environmental and computer science in college. She will start college in Fall 2021.
Anna Gutwill, communications manager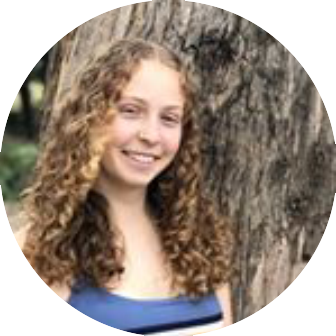 Anna started working with TeensVolunteer.org in March 2019. She helps out by contacting organizations and posting volunteer opportunities. She is currently a junior at Berkeley High School.
Outside of school, Anna likes to dance, cook and play tennis. She's also passionate about social justice and participates in a club working to stop harassment at Berkeley High. In addition to this club, Anna is the treasurer of the Caring Community Club, which piqued her interest in volunteering.
After high school, Anna hopes to pursue a career that involves psychology and cognitive science. She will start college in Fall 2021.