Counting laps at the Women's Cancer Resource Center's "Swim A Mile" event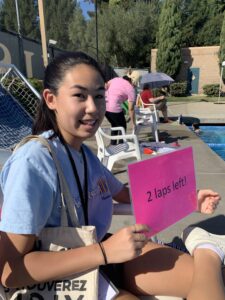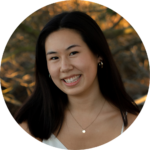 By Emiko Rohn, Founder
Oakland, CA   |   November 6th, 2019
I volunteered as a lap counter at the Women's Cancer Resource Center's "Swim A Mile" fundraiser. The event raised hundreds of thousands of dollars for the Center, which works to improve the lives of women with cancer.
I connected with many people whose family and friends have battled with cancer. It was also so empowering to see women who were in remission swim a mile and show that cancer can't bring them down.
I was particularly touched by the story of a man named Sam. His wife had frequented the Women's Cancer Resource Center during her battle. Unfortunately, she passed away last year, so he swam in their event — in her honor.
Next year, I'd love to raise money and swim the mile!