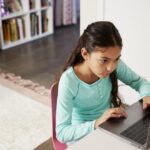 Website Youth Promise
Youth Promise is an organization providing free, virtual tutoring to under-served youth across the globe, including inner-city youth, youth experiencing homelessness, and children in orphanages and hospitals, who often aren't provided with the resources needed to fulfill their potential. Our mission is to empower these children through our education services, which include individual tutoring, group classes, and college/test prep workshops. The large majority of Youth Promise tutors are high school and university students, dedicated to making an impact on the world for the better.
Our volunteers are composed of dedicated high school students, who are willing to set aside time to tutor youth. Youth Promise directs these volunteer opportunities to high school students, providing them with a virtual volunteer experience while giving to youth for a better future. All volunteering is done virtually via Zoom as this is an unprecedented time. If you're a high school student interested in becoming a tutor with us, please submit an application!
Requirements:
Must be in high school or college
Have a passion for education; be fluent in English