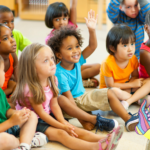 Website Youth Promise
Student-ran organization tutoring under-served youth.
Youth Promise is a student-run, not-profit organization virtually tutoring under-served youth across the nation, such as inner-city youth and youth experiencing homelessness, from elementary school to high school. Our qualified tutors provide free, online individual tutoring sessions, weekly group classes on a lesson/topic instructed by one or more volunteers, and college/test prep workshops to these youth. Everything is taught via Zoom (or other virtual meeting softwares) due to this unprecedented time. We are looking for more high school students and university students to volunteer with us, so if you are interested in becoming a tutor we encourage you to apply!