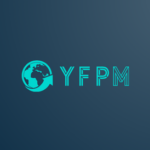 Website Youth Foreign Policy Magazine
Youth Foreign Policy Magazine is a student-run online magazine about politics and foreign affairs. They have articles about topics such as US elections, coronavirus reactions around the world, BLM protests, relations between countries, etc.
They are looking for youth from anywhere around the world to join their team. Currently they have members from the US, Canada, the UK, and more.
Available positions:
– Staff writers: As a staff writer, you will be writing articles about topics that interest you within politics and foreign affairs. These articles will be published on their online platform and promoted on their social media page. They have unlimited positions for writers and are looking for hardworking teens who are informed and passionate about global events. You should expect to write one article every 2-3 weeks.
– Article Editors: As an editor, you will be reading through articles and making any necessary changes/suggestions before they are published. For this position, they are looking for detail-oriented, skilled, and experienced writers. You should expect to edit 2-3 articles every 3 weeks.
– Communications Director: As the comms director, you will be responsible for managing the organization's external affairs along with the social media and outreach teams. You will help coordinate actions with other organizations, find features, expand our audience, write press releases, etc. They are looking for someone who is hardworking, organized, has strong leadership abilities and can take things into their own hands.
– Graphic Designer: As a graphic designer, you will be responsible for creating professional graphics for their social media page and website. Experience with graphic design/social media management is preferred. You should expect to create 1 graphic per week.