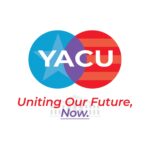 Website Young Americans Coalition for Unity
We understand that during this time many schools are closed due to COVID-19 and
others are still operating online. Because of this, we're inviting you to create your
own virtual YACU chapter for now. Invite friends and family as well as gather
members from your school into your virtual chapter who will also be in your chapter
IRL once school starts again. This guide is set up for IRL Chapters but during this
time we suggest setting up a discord server as your virtual HQ as well as social
media pages, use this guide and adjust accordingly for how you will run and operate.
Virtual chapters can still do lots of different activities whether it be just for fun or to
promote bipartisan discussion.
Here is the link: https://drive.google.com/file/d/1w8_p79rx1QWTbAFn6pdRZv-7Sf977M3S/view