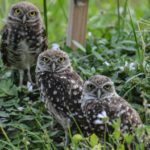 Website Wildlife Care Association
Are you handy around the house and garden? Love cleaning and organizing? Then you might be the perfect Facilities Maintenance Volunteer!
Facilities Maintenance Volunteers help keep our facility in tip top shape. While this position does not work hands-on with animals, it does directly impact the care we give our animals. By washing dishes, doing laundry, and helping maintain the facility in a variety of ways, you will ensure supplies are there for our animals when they need them. You will be given all the training you need, so no experience is no problem.
Expected the minimum time commitment is three hours weekly (biweekly in the slow season).
Select this Facilities Maintenance Volunteer when filling out your volunteer application on our website to indicate your interest in this position.