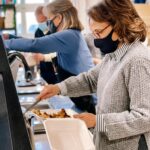 Website Wellspring Women's Center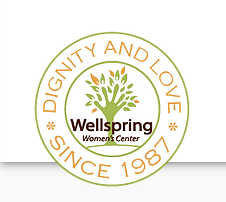 Volunteers assist the Hospitality Manager with daily operations of the Meal Program. This potentially includes food prep, putting to-go plates together for guests, greeting and helping guests, organizing and cleaning the kitchen and serving area. Masks are required at all times and volunteers must be able to stand for 2-3 hours. We have plenty of space to social distance from staff, interns, and other volunteers, and there is little to no direct interaction with guests.
Volunteers assist the staff with the general operation of the Center Monday through Friday– a commitment of one morning a week, between 8:30 am to 11:00 am.
​Volunteers are needed for the following areas:
Preparing and serving food
Cleaning
Greeting guests
Answering the phone and giving away safety-net items in The Hub