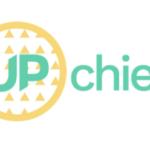 Website UPchieve
UPchieve is a free, online platform that connects low-income students in the US with live, volunteer coaches (that's you!) any time they need it. Our volunteer experience was designed to be ultra-flexible because we believe it should be easy for awesome people like you to help students succeed. You can help students from anywhere with an internet connection: whether that be from your desk at work or from the comfort of your couch!
Here are five reasons why we think you'll love being an Academic Coach at UPchieve:
You'll work one-on-one with low-income high school students who need your help.
Our online platform makes it easy to help on your own schedule.
No one is too busy to volunteer at UPchieve.
We'll prepare you to be the best coach you can be.
Signing up is quick and easy.
Requirements:
If you are in high school, you must pass the math or science certification quiz and provide us with a reference from your math or science teacher