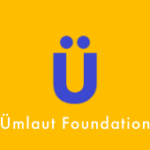 Website Umlaut Foundation
A nonprofit dedicated to supporting foster and kinship youth.
CALIFORNIAN APPLICANTS ONLY
If you enjoy tutoring or sharing your passions, this is a perfect opportunity for you. Tutoring for Umlaut is a unique experience; we pair each mentor with a foster/kinship youth based on interests and background. Apply if you would like to help your community by forming bonds and creating opportunities.
‍
The application process is easy and straightforward. Start by hitting Apply on the Umlaut Foundation website. Fill out the form with your information and availability—we will reach out to you within the next three days to set up an interview. The interview is to get to know you: your passions, your experience, and your reasons for wanting to join Umlaut. After making sure you are a good fit for our team, you will receive an email on how to start an account. Through the account, you will be able to create a profile and start volunteering!
Anyone and everyone can apply. We need volunteers from different age groups and backgrounds with different passions and experiences, so we appreciate all applications. We look forward to hearing from you and can't wait to see our Umlaut team grow!
For volunteer applicants over the age of 18, we require they have a copy of their fingerprint, TB test, and CDL on hand.