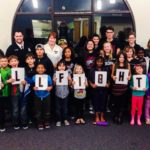 Website The Salvation Army
You will be assisting with unloading and sorting and packing all food items for distribution to the clients of this community. I.E. sorting all dry goods, produce, dairy and meat products.
Requirements:
Ability to walk, stand, bend, squat, kneel and twist on an intermittent or continuous basis.
Ability to grasp, push objects such as boxes, push carts.
Ability to lift up to 20 pounds.