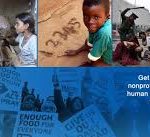 Website The Daily Source
DailySource.org is looking for an individual with a nose for news to help update our site with great content and lay out the front page.
The Daily Source is truly a 21st century journalism site. Our online software is incredibly easy to use and automates most of the layout process. Just drag and drop articles from one location to another and the page adjusts itself automatically. Editing the headlines is as easy as using Microsoft Word or sending an e-mail.
You will receive guidance from our senior editors who are some of the top newspaper journalists in the U.S. Besides laying out the front page, you will find articles, videos, columns and other material from around the Internet for use on the site and make the final decision of what goes on the site. You will also gain invaluable experience that will build your skills and look great on a resume.
The Front Page Editor role is a minimum of 15 hours per week for a minimum of six months. If you can volunteer 20 hours or higher a week, then the minimum is only five months, or you can do 12 hours a week for seven and a half months. We tend to give preference to applicants who can do a sizable number of hours.
Requirements:
Must be at least 17
Interested?
Email us and let us know:
Which position or positions are you interested in?
How many hours per week and how many months can you do? We tend to give preference to people who can do more hours.
A description of your past work/volunteer experience and education, or a resume or a link to a LinkedIn profile.