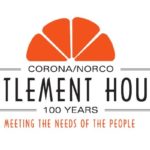 Website The Corona-Norce Settlement House
Look under programs for more information about volunteering!
The Corona-Norco Settlement House is a non-profit charitable organization that provides for the temporary emergency needs of the low-income families and individuals who reside within the boundaries of the Corona-Norco School District. Our focus has always remained the same:  to help those in need. Volunteers can help at the food pantry or thrift store.
Requirements:
Must be at least 16 years old (If under 16 years of age, volunteers must be accompanied by an adult.)