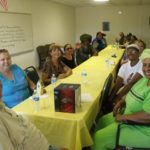 Website The Concerned Family
Look under services for more information about volunteering!
The Concerned Family is a group of people that are committed to helping others by giving from the heart. Every member of our staff is personally committed to help each individual,single mother,or family find solutions to the most current situation in their life journey. We then walk with them into a hopeful future. Volunteers help at our events. Contact us if interested!