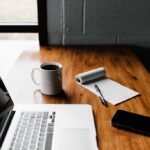 Website Tiktok and Instagram @_teensforall_ TeensForAll
We are a blog/project run by teens.
Join TeensForAll, a teen run blog/project focused on social justice/world issues, mental health, and female empowerment. We have open blogger positions as well as a few spots open on our executive council. We accept and welcome everyone to join our project. We try to remain an unbiased source. We'd love for you to check our website for applications. You could even contact us on our Instagram @_teensforall_! We hope you join us along our journey!