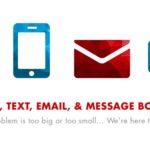 Website TeenLine
Teen Line is a confidential telephone helpline for teenage callers. Teenagers call this hotline when they are facing issues of any size and to speak with someone their own age who is non-judgmental and there to listen. Teen Line's trained Listeners help callers clarify their concerns, define and discuss options available, and make referrals to community resources, if needed. They staff the lines, and respond to emails and texts, every evening from 6:00 p.m. to 10:00 p.m. PST.
To qualify, you must live in the Los Angeles area and be in or entering the 9th,10th, or 11th grade (you cannot be entering 12th grade for the summer training).
We have a careful screening process that includes the completion of a 5-page application, and individual and group interviews. Volunteers are unpaid, although you may get community service credit at school.
If you are interested in, please visit https://teenlineonline.org/volunteer/
We look forward to having you as part of our team!