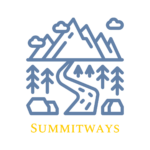 Website Summitways
Empowering kids learning and self-esteem
We have two positions available: video creator and video writer. There are more details below.
CREATOR:
Do you like animation, comics, and love to create short videos? If so, we really need your volunteering for our new exciting project. If you are creative, artistic, and computer savvy this opportunity is for you!​
Requirements:
High School Student (9-12)
Have a computer and an Internet connection
Commit to delivering a video every other week for our website
Summitways will provide the software and story content, we just need the hands-on!
Excellent opportunity to create a portfolio, get your service hours done while you support a great cause!
WRITER:
Are you creative, love kids, and love to write?
We are looking for writers for our short videos. You provide a story and we bring it to life!
Requirements:
High School Student (9-12)
Love to write empowerment messages and short stories for little kids (K-5)
Commit to delivering a story at least every other week
Excellent opportunity to have your stories published and have your name recognized globally in our website and social media.