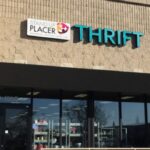 Website Stand Up Placer
All sales in our unique thrift store support clients who are in our programs. Any domestic violence, sexual assault or human trafficking survivor can shop at the thrift store for free. A business suit for job interviews, dishes for their new apartment, a warm coat for their child – just a few examples of the type of donations that help to save a life!
To Volunteer: No long term commitments – whatever time you have, we would love to have you! Volunteering in our Thrift Store gives you the opportunity to make a difference and meet new people, a chance to use skills you have developed over your lifetime, or to learn new skills that you might need in your future, plus the satisfaction and fulfillment in helping others. Due to COVID, volunteers must be masked and socially distanced in the store.
Please note that there are limited hours available and that many roles are currently on hold due to COVID.