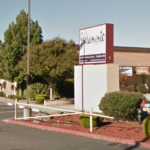 Website South Sacramento Christian Center
As a volunteer in the food distribution center, your duties on Fridays will include (1) assembling bags (or boxes) of groceries, (2) light lifting (up to 10 lbs), (3) cleanup (sweeping, cleaning/sanitizing frequently used areas), and recycling (cardboard boxes). During your shift, you may be asked to assist in any one of the areas mentioned so being flexible is preferred.
On Saturday morning, you may be asked to assist with: (1) controlling the flow of traffic in the drive-thru (2) putting groceries in people's cars for them when they pull up (3) making more grocery bags (or boxes), and (4) resupplying/runner (keeping the drive-thru stocked with inventory)
We also have a delivery team to get groceries out to the elderly who are vulnerable, disabled, and/or sheltered in place due to COVID. To volunteer as a driver, you must possess a valid driver's license, a clean driving record, and be 18 or older.
Applicants, please be aware that we are actively practicing COVID safety according to CDC guidelines, protocols, and procedures. All volunteers will be prescreened EACH time they show up for their shifts. We ask that you wear a mask at all times for the duration of your shift and gloves when handling food. Disposable masks, gloves, and hand sanitizer will be available for volunteers during their shift.
Requirements:
Minimum age to Volunteer is 12 but you must be accompanied with an adult