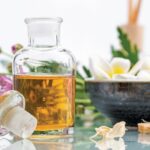 Website Silverado Hospice
Help out with Silverado's Essential Oils Program
Silverado Hospice is constantly seeing new ways to provide comfort to patients and their families. The Essential Oils Program us one such innovation that has proven to soothe and relax patients.
Every Silverado Hospice team offers Essential Oils. The therapeutic program gives patients a safe, natural way to calm, soothe and increase circulation while helping to reduce the usage of certain medications. Essential Oils is available at no cost to patients or their families.
Silverado Hospice is looking for a volunteer to put these essential oils together in bottles, have them ready for the team to drop off to patients and their families during visits, take inventory of oils and supplies, and find creative ways to keep this program up to date and part of hospice plan of care.
You must be at least 14 years old
WE RESPECTFULLY ONLY ASK FOR APPLICATIONS FOR VOLUNTEERS WHO ARE SERIOUS. APPLICATION PROCESS CAN BE LENGTHY AND WE WANT TO MAKE SURE OUR TIME AWAY FROM PATIENT CARE IS TO ENSURE MORE VISITS WITH PATIENTS IN THE LONG RUN.