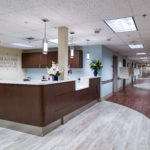 Website Seasons Hospice & Palliative Care
The Indirect Care (Office) Volunteer is an integral member of the hospice team who provides administrative assistance or special projects that enhance the work of our in-house staff and supports patients, families and the efforts of the teams in the field. Indirect Care Volunteers include Office Volunteers and Special Project Volunteers.
Office Volunteers serve in administrative offices, inpatient units or from their homes. Projects might include but are not limited to:
Assisting with mailings – answering phones – filing
Putting together Sign-up, Nursing Assessment or Marketing packets
Computer input or searches
Copying, shredding documents
Assisting in tasks identified by individual needs of staff members
Special Projects Volunteers use unique skills to make a difference in the lives of our patients, families and/or staff. There are as many projects as there are volunteers to perform them. Sewing blankets, creating a database, painting walls or making signs are just a few examples of the projects these volunteers can create.
REQUIREMENTS:
Driver's License Needed
Background Check
Orientation or Training
1-4 hours each week – flexible!