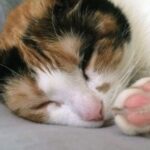 Website Saving One Life
Located at PetSmart in Escondido, we are fortunate to have an adoption center. We are always in need of volunteers who can donate one to two hours (or more) every week, every month, or whatever works best for your schedule.
The majority of your time you will focus your time on:
light cleaning of each kennel (nine total)
refreshing the food and water in each kennel
cleaning the litter boxes
spending time playing with and petting the kitties there
On occasion, a potential adopter may come by to answer questions or meet an animal. Anything you cannot answer can be directed towards the rescue director.
All adoptions are handled by the director therefore a volunteer never has to tell a potential adopter no.
Training is provided for all volunteers. Ideally, we prefer you to commit to at least once a month but substitutes are always needed and welcomed.
If you are under the age of 18, you must be accompanied by a chaperone of at least the age of 18.