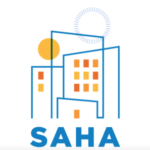 Website Satellite Affordable Housing Associates
Do you want to get involved with your community and help prevent social isolation through playing BINGO? Volunteer to call BINGO for seniors living at St. Patrick's Terrace in Oakland! We are looking for a volunteer to call BINGO for one hour a week Monday, Tuesday or Wednesdays. The volunteer will facilitate BINGO games, socialize with residents and then straighten up afterwards. BINGO is a very popular activity that is also a great opportunity to build community and keep our residents active!
About SAHA: Satellite Affordable Housing Associates is committed to providing quality, service-enriched, affordable housing in the bay area.
REQUIREMENTS:
– Background check
– Must be at least 16
– Orientation or Training 1/week
– 4 month commitment.
SKILLS REQUIRED:
– Elder care
– People Skills
– Community Outreach
– Verbal / Written Communication skills