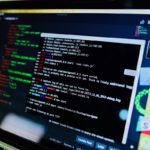 San Mateo Public Library
You will teach courses such as Python, Java, C++, HTML/CSS, Javascript, coding concepts, and more. You should only sign up for courses that you have experience in or have taken classes in. Lesson plans will be given out a day in advance and courses will be conducted through Zoom. We do all of our coding on repl.it, an online code editor and compiler, just so it is both convenient for the volunteer as well as the student.
You must commit to the courses that you sign up for.
Our courses are typically 2 hours in length, with a 20 minute break in between. Our courses are usually 12 total hours of teaching, split up over 3-6 weeks. You will have your own Zoom breakout room with 5-10 students.
For details about this opportunity, visit forms.gle.