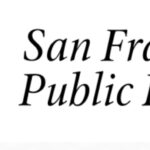 Website San Francisco Public Library
Spend just an hour a week and help ensure success for a young person! San Francisco Public Library is helping young people catch up to grade-level reading or strengthen their skills through our FOG Readers tutoring program.
We are seeking volunteers to work one-on-one with students using the FOG (Free Orton-Gillingham) Readers method, which employs multi-sensory learning, phonics-based instruction, and other tools to demystify the process of reading.
Requirements:
Must attend three 2 hour training sessions
Be at least 15 years of age
Commit to at least one hour of tutoring per week for at least 6 months