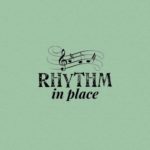 Website Rhythm In Place
Free Online Music Classes for Kids Grades K-12
Rhythm In Place provides students (K-12) with free online music classes during quarantine. We offer instrument classes, as well as singing and theory classes, in either a private or group setting. We are currently offering classes in 7 languages, and accommodate students with learning disabilities. Our tutors are talented and qualified high school and college musicians.
We also have a GoFundMe page linked on our website. Funds raised go to renting instruments for low income students in our program, and all additional funds are donated to Feeding America. (feedingamerica.org)
We would appreciate you visiting our website at www.rhythminplace.org, and emailing us at rhythminplace@gmail.com if you have any questions!
Thank you for your time, and we hope you are having a safe and fun summer!
Rhythm In Place Team