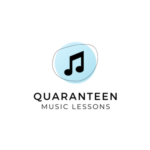 Website Quaranteen Music Lessons
Our mission is to provide free music education to youth.
We are a youth organization that provides free music education for all students during the pandemic. As a teacher, you will be able to gain experience in music education, get volunteer hours, and spread the joy of music to youth. You will also be able to receive PVSA-certified hours. You must be in high school or college, have 2+ years of experience with your instrument, and be willing to work with children as young as 8. Volunteer hours are flexible and time requirements are relatively low, but this will also depend on how many students you have.