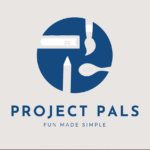 Website Project Pals
Project Pals was created over quarantine as a way to connect kids with high schoolers from the safety and comfort of the kids' homes. Many children with working parents get lonely, not only during a pandemic but in daily life. One of our main missions is to help decrease how isolated these children feel. Our free online sessions were made to promote accessible and engaged learning for middle and elementary schoolers at all different levels. We strive to provide a stress free environment for children to relax and have fun.
As a volunteer, you would lead online sessions ranging from science, reading, cooking, art, games, and more.