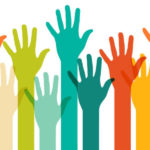 Website POSITIVE TRANSITIONING INC
This position will use Zoom Phone to have other volunteers who are interested in volunteering, call our number and one of the call reps, (you) will answer their general questions and schedule an interview.
We would like to make you aware of exactly what it is we are about. Positive Transitioning is a web and app based Organization. We provide felons and ex-felons services so they can transition back into the community properly. The types of services we provide are coaching, education and other resources for necessary support.
You must be at least 15 years old to contribute to this opportunity.