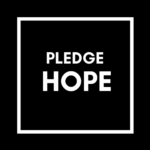 PledgeHope
Our goal is to help people
We promise individuals hope and are committed to fulfill our promise. We have several projects that volunteers can gain leadership positions and gain volunteer hours in. There are four different projects: health (raising money for neurological disorders), occupation (giving talented individuals opportunities), planet (raising money by selling avocado plants), and education (going to rural countries to spread the need for equal education). This will work accordingly to the volunteer's location and time available, so we are very flexible!
Unlike other organizations, here there is a home. Within each person there is a talent, and here you can execute it to provide hope to others. One requirement is to put compassion into your projects. We will meet every week via Zoom Meeting (subject to change).
If you have any question, interest, or want more information please email us.