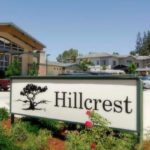 Website Planet Rehab
Volunteer Opportunity to work with gorgeous birds at Hillcrest Retirement Community in La Verne:
Planet Rehab currently cares for this beautiful, tropically planted aviary at Hillcrest. You will have the opportunity to feed the birds by hand! As part of this team you are not only helping these beautiful birds (which include doves, quail and exotic finches from all over the world), but also providing an invaluable community service for the seniors at Hillcrest Retirement Home. Responsibilities include feeding birds, watering, landscaping and planting.
REQUIREMENT:
– at least 14 years of age
-make a commitment of minimum eight (8) hours per month.