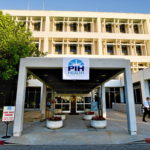 PIH Health Hospital
We are seeking fun, high energy volunteers to assist in our hospital gift shop.
Located on the first floor of the hospital, next to the lobby.
Duties: Assists in daily operations of the hospital gift shop. Runs the register, opens and closes, pricing of merchandise, inventory, restocking of items, and maintains gift shop, including work in stock room with additional training.
Requirements:
Background Check
Must be at least 16
Orientation or Training