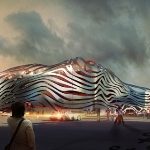 Website PETERSEN AUTOMOTIVE MUSEUM
Engage with families as they explore the hands-on experiences inside the Cars Mechanical Institute Discovery Center, designed through a groundbreaking partnership with Disney / Pixar. Help them learn more about the science behind cars, design their own personalized race car, or get inspired at one of the art and design stations.
You must be 16+ to volunteer.