Anywhere
This position has been filled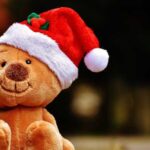 Website PATH LA
PATH is ending homelessness for individuals and communities.
We believe that everyone deserves to spend a special holiday season with their loved ones! Even though we are restrained by COVID-19, we are still devoted to this essential cause. This holiday season, we are supporting thousands of individuals and families.
We need your help providing toys to children during the holiday season. Help brighten a child's holiday and spread holiday cheer to families in need! You can help by hosting a drive, purchasing your own items, or purchasing directly from our Amazon Wish List.
Please check out our Holiday Toy Drive Wish List for ideas of what to include.
*For health and safety reasons, all donated items must be new & unopened.