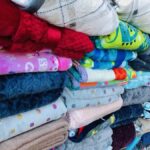 Website PATH LA
PATH is ending homelessness for individuals and communities.
As the temperature gets colder and winter approaches, PATH LA wants to provide warmth to individuals experiencing homelessness.
You can help us meet the needs of our most vulnerable neighbors! We currently need help providing blankets and warm cold weather items. This winter you can help give a very special (and warm) season to those in need by providing each of them with a new adult-size fleece blanket.
For any questions please email pathvolunteers@epath.org