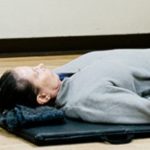 Pasadena Senior Center
VOLUNTEER OPPORTUNITIES AT PSC
We always need help, especially at the Welcome Desk, serving up a cup at the Coffee Bar, or helping to set up lunch every day. If you like being around people, this is just the thing for you!
Please contact Renee Uriarte at or (626) 685-6724 or reneeu@PasadenaSeniorCenter.org.
Monthly Food Distribution, 1st Friday of each month, hands and feet are needed to help participants receive  and carry bags of food from the Los Angeles Food Bank.
SENIOR GAMES VOLUNTEER OPPORTUNITIES
The success of the Senior Games depends, in large part, on the diligent efforts of our volunteer corps. For on-site volunteer opportunities at the Games, please contact Renee Uriarte at 626-685-6724 or ReneeU@pasadenaseniorcenter.org.