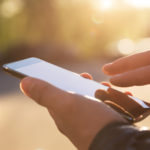 Website Open Progress
The Open Progress Text Troop is a diverse community of committed volunteers from across the country who are engaging in issue-focused conversations with voters via person-to-person text messages. Here's some of the work we do:
Encourage citizens across the country, whether English or Spanish-speaking, to register to vote
Engage with voters to listen and persuade them on elections
Help voters find their polling locations
Our volunteers are trained by the best in order to create rich conversations with a better-informed electorate. Worried you don't have time? Even just 2 hours a week will allow you reach thousands of people.
Texting does not use your cell phone or your personal phone number.
We text from our web browser based platform that is accessible by PC or Mobile.