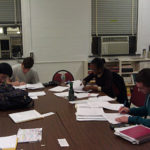 Neighborhood Youth Association
As part of the high school Youth Leadership program, students are paired with volunteer tutors to help them in subjects they are struggling in. We have an immediate need for pre-calculus and economics tutors right now to work with our students once a week.
Requires background check.