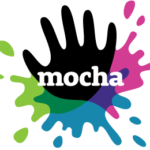 Website https://twitter.com/mochaarts?lang=en Museum of Children's Art
Established children's art programming.
Please join hands with MOCHA, a 30 year-old creative art education leader in the East Bay. MOCHA delivers art programming to the East Bay region via on-site and off-site field trips, Open Studio, Art Parties, and, very importantly, our Summer Camp program. MOCHA needs as many teen apprentices as possible to assist with Summer Camp. This is a wonderful opportunity to make art and be involved in art education, and develop leadership skills. Apprentices must commit to week-long shifts, either in the morning or afternoon. Committing to more than one week is also very appreciated.