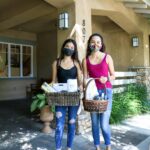 Website Mercy House
Join us by volunteering at the Oxnard Navigation Center. We are looking for volunteers to come out and help us with a variety of task including serving dinner, organizing donations, distributing hygiene products and checking clients in.
Requirements:
Must be 18 years or older to volunteer alone or 13-17 years old accompanied by an adult
For details about this opportunity, visit bttr.im.