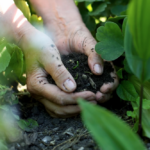 Website Marigold Farms
During this time, many people are food insecure and community gardens have always offered a low cost way of growing healthy organic produce. Green Cure Community Gardens a nonprofit organization in midtown Ventura is currently looking for volunteers to help around the garden. There are a number of projects that can be done by individuals as well as groups. GCCG is committed to the safety and health of all volunteers and will be practicing safe standards of wearing a mask as well as social distancing while working inside the gardens. If you are interested in learning more about gardening, composting, and more please think about volunteering with Green Cure Community Gardens.
Volunteering per shift will be about 1.5 to 2 hours.
You must be at least 16 years old to volunteer.