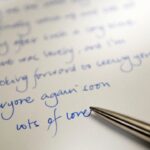 Website Love for Our Elders
Thank you for supporting our elders during this critical effort to fight loneliness. Physical isolation is important for public health right now, but our elders deserve to feel supported, too. We'd love it if you'd write a handwritten letter today to support what we do. Please note that we do not accept emailed or typed letters.
It brings me pride to say that through these initiatives, Love for the Elderly has brought joy to tens of thousands of seniors across the globe, motivating and inspiring people to give back to their elders in over 60 countries and 6 continents.
Our Guidelines:
1. Letters must be legible (large print) and handwritten. No worries if you're not artistic– make your card as what you'd like to receive.
2. Avoid religion, if possible. Your letter should resonate with anyone.
3. Exclude the date (day, month, and year). Do not reference COVID, isolation, or quarantine– focus your letter on making the recipient feel good.
4. Embrace creativity! Recipients love it when the letters are personal. We encourage you to make your letters colorful and fun– photos, crosswords, and drawings are great!
5. Be kind & thoughtful. This is a one-way letter exchange, so you will not receive a letter back. Receiving nothing in return is part of the beauty of your act of kindness, and recipients aren't burdened by feeling obligated or unable to respond.
6. Envelope your letters if you can! It's so much nicer to receive an enveloped card. If you're sending more than 1 letter, leave your enveloped letters unsealed and unstamped and send them in a larger envelope or box.
7. Share your act of kindness! Tag us @loveforourelders
8. Send us as many cards as you'd like! We accept letters year-round, so there's no deadline for when you must send them by. If your cards are holiday-themed or seasonal, send them a month before that holiday or the end of that season. (If you send your letters late, we'll save them for next year).
9. Ready to mail? Yay! Send to:
Love For Our Elders
P.O. Box 24248
Cleveland, OH 44124
USA