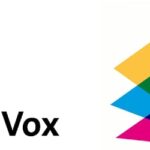 Website LibriVox
LibriVox volunteers read and record chapters of books in the public domain (books no longer under copyright) in the USA*, and make them available for free on the Internet. Practically, this means we record books published 95 full years ago or longer. All their recordings (including yours, if you volunteer for them ) are also donated into the public domain.
They record books in all languages.
You do not need any prior experience to volunteer for LibriVox, nor do you need to audition or send us samples. All you need is your voice, some free software, your computer, and maybe an inexpensive microphone.