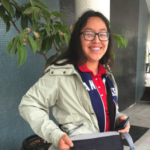 Website LAX Volunteer Information Professional Program
Duties
Directly and positively influence the guest's experience at Los Angeles International Airport by providing airport information and assistance.
Consistently and efficiently assist and provide information to airport guests in a courteous, friendly and professional demeanor.
Meet the needs of our community through meaningful outreach and service.
Requirements
Volunteer a minimum of two (2) hours during the week or three (3) hours on the weekend each week, participate in training programs and meetings;
Open to high school and college undergraduate students ages 16 to 24.
Complete and pass Los Angeles World Airports' (LAWA) fingerprint and badging process.