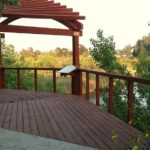 Website Lakeside's River Park Conservacy
This team meets every Tuesday through Friday from 7:00 am to 11:00 am. Rack up some hours quickly while helping the environment and learning about native plants.
Volunteer Responsibilities:
Follow direction and safety guidelines.
Arrive on time because the team goes into the field as a group.
Wear out-door work shoes and cloths. Hats and sunblock are recommended.
Bring a minimum of 32oz of water to participate.
Volunteer Requirements:
Must sign a wavier of liability signed by parent or guardian.
Able to work outdoors in various weather conditions and along natural terrain.
Ability to carry 40 lbs and use basic tools provided.