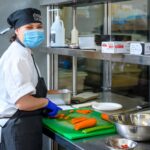 Website Kitchen For Good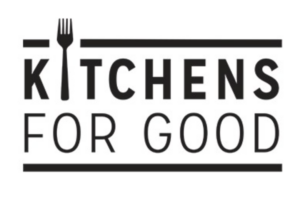 Kitchens for Good believes that all food has power and that all people have potential. They rely on their incredible volunteer team to portion and package meals for distribution. Somewhere in the community someone will be enjoying a nutritious and delicious meal packaged by you! Volunteer tasks include portioning, weighing, sealing, and labeling heat-and-eat hunger relief meals.
Project Requirements & Important Notes:
Shifts: Weekdays, 5:00pm – 7:00pm, sign up here. Groups of up to 12 volunteers can sign up for each shift.
Physical Requirements: Work in movement for up to 3 consecutive hours and the ability to lift 5+ pounds.