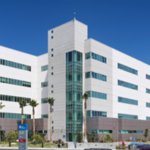 Website Kaiser Foundation Hospital West Los Angeles Medical Center
Come and volunteer your musical talents at Kaiser West LA in our courtyard or patient rooms. Kaiser Permanente exists to provide affordable, high quality healthcare services and to improve the health of our members and the communities we serve.By volunteering your talents you will help alleviate patient anxiety by spreading the healing power of music while bringing the community closer together.
Volunteer Roles and Responsibilities: We welcome anyone who can play an instrument to apply. Students are welcome, we will work with your schedule. Schools are welcome, let us set up a performance with your students. As a Kaiser volunteer, you will play a part in creating a good patient experience for our members.
​Requirements for Volunteers Serving at the Hospital
Complete and submit junior/adult volunteer application
Background Check
TB test performed by employee health services
Audition
Orientation
Must adhere to medical center policies
Requirements for One Time Performance Volunteers
Fill out performance form
Audition
​Additional Details: For students and schools participating, we will be offering a certificate of volunteer services as recognition of your time and talent.
Kaiser Permanente West LA is an acessible medical center. We have wheelchar ramps and elevators avaiable. We will work with you to make sure that anyone can perform at the medical center.
* Volunteers under the age of 18 will need to bring and have signed by a parent/guardian a Volunteer Agreement & Release for Minors. The form can be found on L.A. Works website Q&A section.