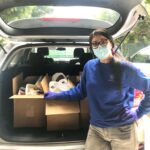 Website Jamboree Housing
Miracle Terrace is an affordable housing community for seniors. The property hosts an on site food bank to serve hundreds of our residents. We are looking for volunteers to help organize and distribute food items to the residents during this event. This opportunity may involve heavy lifting of food items.
Jamboree Housing is a non-profit housing developer delivering high quality affordable housing and services. Our properties offer various services to our residents including after school, adult and senior programs. Make a difference in someone's life today! Volunteering is a great way to help Jamboree help others. Time donated by Jamboree volunteers furthers our mission to strengthen communities and transform lives.