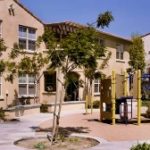 Website Jamboree Housing Corporation
Mendocino at Talega is an affordable apartment community for families residing in the hills of San Clemente. Every Friday, the property hosts a food distribution through F.A.M. organization to serve over 100 residences. We are looking for volunteers to help place the food items in the trunks of people's cars while they drive through the food distribution. The food drive thru hours are 3:00pm-5:30pm. Volunteers able to lift up to 30 lbs are preferred. Make a difference today!
Jamboree Housing is a non-profit housing developer delivering high quality affordable housing and services. Our properties offer various services to our residents including after school, adult and senior programs. Make a difference in someone's life today! Volunteering is a great way to help Jamboree help others. Time donated by Jamboree volunteers furthers our mission to strengthen communities and transform the lives of our residents.
COVID-19 Guidelines:Jamboree's top priority is to keep residents, volunteers, employees, and their families safe and healthy. Please be sure to bring and wear a face mask to your shift since supplies are limited. Make sure to take your temperature prior to coming to your shift. A fever is considered 100.4°F/38°C or higher. If you have a fever, are sick or show signs of COVID-19, stay home and do not volunteer. Volunteers who are well but who have a sick family member at home who has been diagnosed with COVID-19 should maintain quarantine in accordance with healthcare providers, state and local health departments.
You must be at least 16 years old and sign event agreement waiver. Volunteers ages 16-17 must provide parent/guardian signature sign off.