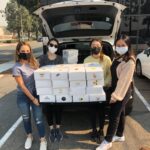 Website Illumination Foundation

Help us collect hygiene and personal care items for families and individuals experiencing homelessness.
Illumination Foundation is an organization dedicated to disrupting the cycle of homelessness. We provide housing, case management, behavioral health counseling, workforce development, healthcare advocacy and after-school tutoring programs for families experiencing homelessness in our community.
We are looking for individuals or groups that want to donate or help us collect donations of the items listed below. This can be done in your neighborhood, at school, or work!
Help us collect:
Toothbrushes
Toothpaste
Soap
Hand Sanitizer
Facial Cleanser
Deodorant
Body Wash
Donate through our Amazon Wishlist to send items directly to our warehouse!
For more information, please contact Sydney at squinn@ifhomeless.org.
Thank you!